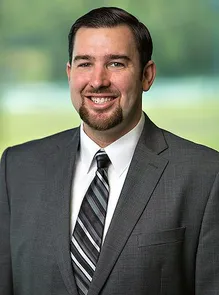 Dr. Gregory Mazur was born in Charleston, South Carolina, but because he grew up in a military family, lived briefly in Maine before settling down for most of his childhood in Virginia Beach, Virginia. Dr. Mazur attended Virginia Commonwealth University where he earned a bachelors degree in biology with a minor in chemistry.
Dr. Mazur attended podiatry school at the Rosalind Franklin University of Medicine in North Chicago, Illinois where he was a member of the American Academy of Pediatric Practice Management, the Athletics Club, and volunteered for the Chicago Marathon and Chicago Triathlon.
Dr. Mazur conducted his podiatric residency at Northside Hospital in Youngstown Ohio. During residency, he gained experience in both hospital and private practice settings and studied under podiatrists as well as orthopedic surgeons. He served as the Northside Podiatry Residency Student Coordinator, was on the Residency Recruitment Committee, and gave academic lectures on Osteochondral Lesions and Ankle Sprains, Common Injuries in Sports, Barefoot Running vs. Shod Running, 1st MPJ Implants, Neurological Disorders, MBA Implants, and MRI Differentiation of Charcot vs. Osteomyelitis.
After residency, Dr. Mazur opened his own successful practice in Oklahoma City, Oklahoma, where he practiced for several years. While in Oklahoma, Dr. Mazur enjoyed connecting with his patients and provided a caring and compassionate environment coupled with modern progressive treatments for both pediatric and adult patients. As a private practitioner, he routinely treated sports injuries, chronic foot disorders, foot deformities, diabetic wounds, and trauma.
Dr. Mazur is board certified with the American Board of Podiatric Medicine. In addition to his current certification, Dr. Mazur enjoys furthering his education by attending workshops, seminars, and conferences.
Dr. Mazur resides in Naples with his wife and two young daughters. He prides himself as a movie buff and enjoys watching professional sports, especially teams from Pittsburgh.